Dallas-Fort Worth Personal Injury and Wrongful Death Lawyer
Dr Shezad Malik Law Firm has offices based in Fort Worth and Dallas. We represent people nationwide who have suffered catastrophic and serious personal injuries including wrongful death, caused by dangerous drugs and defective medical devices, including Bair Hugger hip and knee replacement infections, Bard Recovery & G2, Cordis Optease/Trapease and Cook's Tulip IVC Filter migration/perforation, Johnson & Johnson Ethicon's Power Morcellator causing cancer spread, metal on metal hip failure and metallosis including DePuy ASR, DePuy Pinnacle, Stryker Rejuvenate and ABG II hips, Smith and Nephew Birmingham Hip, Risperdal gynecomastia, talcum powder ovarian cancer, transvaginal mesh AMS, Bard Avaulta, Boston Scientific, Coloplast and Ethicon causing urinary incontinence, infections, erosion and pelvic pain, Xarelto irreversible bleeding and hemorrhage to name a few.
Latest Drug and Medical Device News
Onglyza Kombiglyze Heart Failure Lawsuit
Dr Shezad Malik Law Firm is investigating the link between new diabetes drugs Onglyza and Kombiglyze XR for causing severe heart failure and death.
How common is Heart Failure?
According to the National Heart, Lung and Blood Institute, about 5.7 million people in the United States are living with heart failure and the number is growing. People who are most at risk are those over 65 years old, African Americans, people who are overweight, those who have diabetes and people who have had a heart attack. Men are more likely than women to develop heart failure.
DePuy ASR Hip implant Settlement 2017 Update
Johnson & Johnson and its DePuy subsidiary first announced a nationwide DePuy ASR metal hip recall in 2010 after alarming reports of premature failure of their blockbuster line of metal hip implants.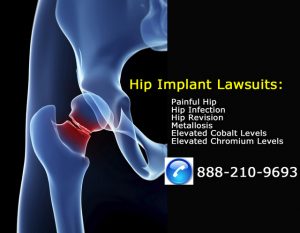 After several thousands were filed, DePuy announced a global settlement in 2013 and then again in 2015.
Now they have announced the latest DePuy ASR settlement to include those injured folks who were implanted with a defective metal DePuy ASR hip and had a hip revision before February 15, 2017.
DePuy ASR Hip Failure Problem
According to experts half a million Americans have had hip replacement surgery and may have received a metal-on-metal hip implant like Johnson & Johnson's DePuy ASR hip implant. Over 30,000 DePuy ASR hips were implanted in the U.S. prior to the 2010 recall.
If you received a DePuy ASR hip replacement and had to undergo a hip revision surgery since March 2015 due to one of the following problems, you may have a legal claim:
Failure of the metal on metal hip implant requiring early replacement
Dislocated Hip
Metallosis or metal poisoning with chromium or cobalt
Tissue surrounding the implant
Non-cancerous tumors or pseudotumors around the hip implant
Ethicon Physiomesh Hernia Lawsuits
Johnson & Johnson's Ethicon unit has recalled its blockbuster hernia repair mesh medical device from the market worldwide, after it was found to cause severe side effects and surgical revisions.
Developed Injury From Ethicon Physiomesh?
The Dr Shezad Malik law firm is currently accepting Ethicon Physiomesh injury cases nationwide.
If you or somebody you know was diagnosed with Ethicon Physiomesh injury, please contact us immediately for a free case consultation. Please use the form to contact us or call us toll-free 24 hours a day at 888-210-9693.
Monsanto Roundup in the News over Cancer allegations
The giant agricultural chemical and herbicide producer Monsanto has come under fire over its blockbuster weed killer Roundup.
Roundup lawsuits are being filed nationwide as Monsanto is exposed to an increasing number of product liability and personal injury claims over the popular weed killer.
The lawsuits allege that the active ingredient glyphosate used in the product caused farmers, landscapers, golf course and other agricultural workers to face an increased risk of cancer.
Allegations: Monsanto Roundup linked to Non-Hodgkins Lymphoma
Uterine Cancer Risk from Power Morcellator Hysterectomy
What is a Power Morcellator?
Power morcellators are medical devices used during minimally invasive laparoscopic hysterectomy and fibroid removal procedures. The device grinds up the uterus and uterine fibroids, allowing the easy removal of the tissues through a small incision in the abdomen.
We are investigating uterine cancer spread from the use of the following major morcellator device manufacturers:
Johnson and Johnson Ethicon
Karl Storz
Lina Medical
Richard Wolf
Shower-to-Shower Talcum Powder Linked to Risk of Ovarian Cancer
$70 Million Talcum Powder Jury Verdict Against Johnson and Johnson
A St. Louis jury recently hammered Johnson and Johnson and announced a $70 million talcum powder ovarian cancer verdict, in the third talcum powder ovarian cancer case to go to trial.
J&J Talcum Powder Ovarian Cancer Link
Medical researchers and jurors agree, talcum powder use linked to deadly ovarian cancer in women.
Deborah Giannecchini, 62, used Johnson & Johnson's (J&J) baby powder for feminine hygiene for more than four decades until her diagnosis with ovarian cancer three years ago.
Bair Hugger Device may be linked to Hip and Knee Replacement Infections
Many hip and knee surgery patients develop bacterial infections of their implants, leading to painful re-do surgeries, long term antibiotic use and in severe cases amputation because of overwhelming infection.
There are many causes for this, including patient and surgical factors and some experts speculate that it may be related to the bacteria in the operative room and hospital, since it is impossible to make the surgical room and hospital completely free of bacteria.
Now, a new source of surgical infections may be a possibility. 3M and their Arizant Healthcare subsidiary are exposed to personal injury and product liability lawsuits over hip and knee replacement infections that may be caused by Bair Hugger warming blankets.
Xarelto Brain Hemorrhage and GI Bleeding Lawsuits
Taking Xarelto? Are you playing Russian Roulette with a potentially lethal drug? Taking your life into your hands should not come down to a flip of the coin.
There is no antidote or treatment to reverse the bleeding side effects of Xarelto. Xarelto, the new blood thinner does not have a "reversing agent" that allows doctors to stop the bleeding.
Xarelto is a new generation anticoagulant, known as "direct thrombin inhibitors," which are used to reduce the risk of blood clots, deep vein thrombosis, pulmonary embolism and embolic strokes.
Dallas personal injury attorney Shezad Malik is currently investigating and accepting Xarelto uncontrollable bleeding, brain hemorrhage and gastro-intestinal bleeding cases.
Dr Shezad Malik Filing TransVaginal Mesh Lawsuits
Over 100,000 Bard Avaulta, Ethicon Prolene and AMS Vaginal Mesh Claims
Johnson & Johnson is exposed to more than 30,000 Ethicon Gynecare mesh lawsuits in the federal court system, which have been centralized as part of a multidistrict litigation (MDL) before U.S. District Judge Goodwin in the Southern District of West Virginia.
Transvaginal mesh was used for surgical treatment of pelvic organ prolapse (POP) and female stress urinary incontinence (SUI). The women allege that significant design defects led the mesh to erode through the vagina, causing painful injuries and incontinence.
Stryker Rejuvenate and ABG II Hip Implant and Recall Lawsuits
Stryker Announces Global Rejuvenate ABG II Hip Implant Settlement
November 3, 2014 Stryker Corp. agreed to pay more than $1 billion to settle lawsuits over thousands of hip implants recalled in 2012 after patients complained of early hip implant failure, pain, and metal debris causing metallosis from the devices.
Stryker Settlement Details
Stryker will pay a base amount of $300,000 per case to patients who had the devices surgically removed. The hip implant device manufacturer is exposed to more than 4,000 suits consolidated in New Jersey state court and federal court in Minnesota.
To qualify for the settlement, Stryker patients must show they had their hip implant removed prior to November 3, according to the terms of the settlement.
Bard IVC Filter Injuries, Recovery and G2 in the News
Areas Of Practice
Our Dallas Fort Worth Personal Injury and Wrongful Death Attorneys and Lawyers have extensive experience in the areas of: car and truck accident, tractor trailer and commercial vehicle litigation, wrongful death, serious auto accidents and car wrecks, bus accidents, dog bites, product liability, brain/head injuries, burn and electrical injuries, spinal cord injuries, premises liability/slip and falls, negligent security and including mass tort pharmaceutical and medical device product liability cases.
Free Case Reviews for Your Personal Injury and Wrongful Death Cases
Our law firm's principal office is in Dallas and we have offices in Fort Worth, Texas and we represent people across Texas and the United States, for Personal Injury and Wrongful Death.
Best regards, Shezad Malik M.D.
---
The Dr. Shezad Malik Law Firm is located close to the district courthouses of four counties - Dallas, Tarrant, Denton and Collin - allowing its lawyers the ability to maximally service these, and other Texas counties. The attorneys of the firm represent clients in courts throughout Texas.
Dr Shezad Malik Law Firm represents drug side effects and defective medical devices personal injury clients for claims, lawsuits and settlements in Alabama AL, Alaska AK, Arizona AZ, Arkansas AR, California CA, Colorado CO, Connecticut CT, Delaware DE, Florida, FL, Georgia GA, Hawaii HI, Idaho ID, Illinois IL, Iowa, IA, Kansas KS, Kentucky, KY, Louisiana, LA, Maine ME, Maryland MD, Massachusetts MA, Michigan, MI, Minnesota MN, Missouri, MO, Mississippi MS, Montana MT, Nebraska NE, Nevada, NV, New Hampshire NH, New Jersey NJ, New Mexico NM, New York NY, North Carolina NC, North Dakota ND, Ohio, OH, Oklahoma OK, Oregon OR, Pennsylvania, PA, Rhode Island RI, South Carolina SC, South Dakota SD, Tennessee TN, Texas, TX, Utah UT, Vermont VT, Virginia VA, Washington WA, Washington D.C, West Virginia WV, Wisconsin WI and Wyoming WY. Dr Shezad Malik Law Firm accepts DePuy ASR and Pinnacle Metal on Metal Hip failure, Stryker Rejuvenate and ABG II Metal on Metal Hip Implants and TransVaginal Mesh injury cases among others.