Dallas-Fort Worth Personal Injury and Wrongful Death Lawyer
Dr Shezad Malik Law Firm has offices based in Fort Worth and Dallas. We represent people nationwide who have suffered catastrophic and serious personal injuries including wrongful death, caused by dangerous drugs, defective medical devices, and medical malpractice, including Bard Recovery & G2, Cordis Optease/Trapease and Cook's Tulip IVC Filter migration/perforation, metal on metal hip failure and metallosis including DePuy, Stryker Rejuvenate, Stryker ABG II hips, Smith and Nephew Birmingham Hip, Zimmer Hip M/L Taper, Exactech Hip implant, and knee implant failures, Camp Lejeune Water Contamination Cancer and Wrongful Death and Ozempic and Wegovy Gastro-Intestinal Injuries to name a few.
Ozempic Gastrointestinal Injury Lawsuit
Ozempic Gastrointestinal Injury Lawsuit
Ozempic, generically known as semaglutide, and is developed and manufactured by Novo Nordisk based in Denmark.
Ozempic is a prescription injectable only medication, approved by the U.S. Food and Drug Administration (FDA) for the treatment of type 2 diabetes in December, 2017. 
Ozempic mechanism of action for the treatment of type 2 diabetes is via glucagon-like peptide-1 (GLP-1) receptor agonist action. These GLP-1 receptor agonist class of drugs lower blood sugar levels in the body by increasing insulin release by the pancreas, by reducing sugar production and releasing of sugar by the liver and slowing down food leaving the stomach, according to Novo Nordisk.
Researchers noted that in addition to treating type 2 diabetes, these medications had an interesting side effect in that they also caused weight loss.
Camp Lejeune Water Contamination Cancer Lawsuits
Camp Lejeune Water Contamination Cancer Lawsuits
As a result of recent legislation signed into law, U.S. Marines, family members and others can now file a Camp Lejeune injury lawsuit. These service members and their families and other injured people can now get compensation for injuries caused by severe water contamination in the base's drinking water from August 1953 to December 1987.
Camp Lejeune marine base water contamination has been linked to different cancers, neurological diseases including Parkinson's disease, kidney damage, birth defects and other serious illnesses. New claims for Camp Lejeune settlement benefits can be filed until August 10, 2024.
Texas Sex Abuse Sex Assault Attorney
Sexual assault and sexual abuse is a major problem in every society in the world, and the United States is no exception. Almost 18%, or sixty million, women are the victims of sexual assault, abuse or attempted sexual assault (15% completed, 3% attempted). About 3% of men have experienced sexual assault or attempted sexual assault in their lifetime as well; however, 90% of victims are female, making this crime almost exclusively sex-based.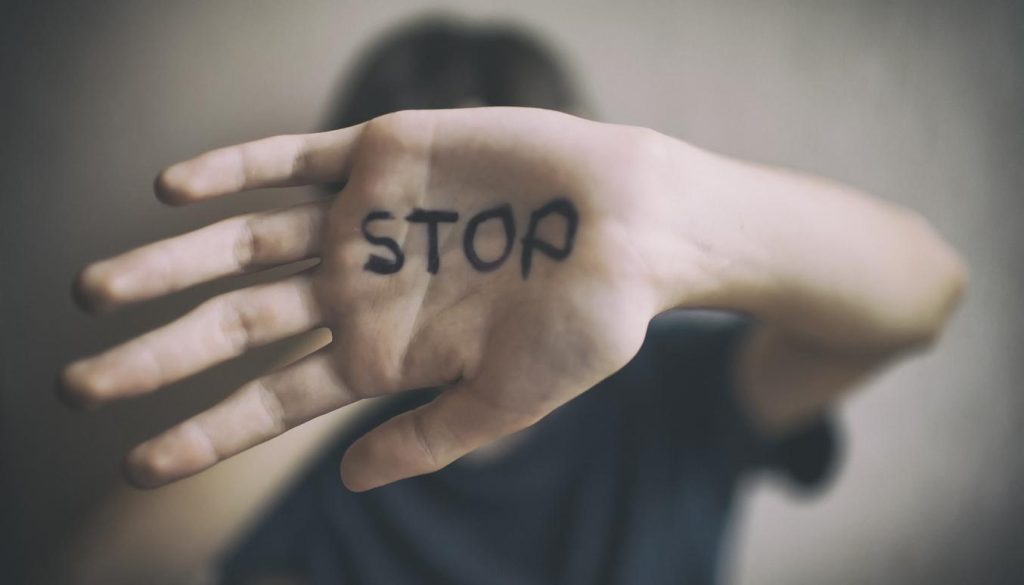 Nearly half of assaults occurs at or near the victim's home, by a perpetrator known to them. Yet another 48% of attacks happen either commuting from work or school or while running errands, at the workplace, or at school. Over half of all victims are young adults, aged 18-34, and 82% of all victims are between 18-64.
The consequences of sexual assault or sexual abuse can be devastating. The majority of victims suffer from PTSD – one third of victims reporting symptoms nearly a year after the event. A high percentage of victims contemplate or attempt suicide, and the percentage of rape victims who incur moderate to severe distress is higher than for any other violent crime. The experience of a victim can affect their entire lives: rape victims are more likely to become addicts, experience issues at work or school, and report problems with their closest relationships to friends and family.
---
Car Accidents in Texas
Car Accidents in Texas – A Big Problem for a Big State. If you're a resident of the Lone Star state, chances are you've done some serious driving–whether it be up north in the Dallas-Fort Worth Metroplex or further south near Austin and Houston. One thing all Texans can agree on is just how much driving is necessary for life in Texas, but the more time we spend on the road, the higher the probability becomes of ending up in a serious car accident or car wreck.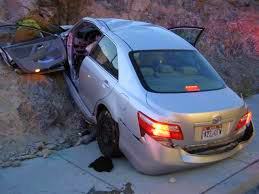 Would you be surprised to know that Texas is the state with the most fatal car accidents? In 2020 alone, the state saw 3,542 fatal car accident collisions. And the number of car fatalities on Texas roads is increasing–the state saw a 7.54% increase in vehicle traffic fatalities from 2019. Although the average number of total non-fatal car crashes and automobile collisions has been decreasing, it's still unnerving to know that every time you hit the road in Texas, you may be at risk of getting in a serious car accident–one that may potentially end your life. Knowing this, it's important that you're familiar with your legal options if you should ever find yourself in this difficult situation.
---
Exactech Knee Implant Failure
Exactech Knee Implant Failure. Plastic polyethylene inserts with 147,732 recalled Exactech knee implant devices may degrade prematurely causing failure rates 3 to 7 times higher than other total knee replacement systems.
Scope of the Exactech Knee Implant Failure
A huge recall has begun for more than 140,000 Exactech knee implant replacement devices implanted in the United States since 2004. The Exactech knee implant replacement devices, have a defectively packaged polyethylene insert that may cause the knee implants to fail prematurely, resulting in the need for additional painful and expensive surgery.
Exactech is a medical device manufacturer based in Gainesville, Florida, and now admits that it has been selling defective knee implant replacement systems for almost twenty years, including Exactech Optetrak, Optetrak Logic, Truliant and Vantage makes of knee implants.
The Exactech Optetrak knee replacement system was approved for sale through the FDA's notorious 510(k) fast-track process. Under this fast track approval process Exactech knee implants did not have to undergo extensive testing for safety and effectiveness, but only needed to show that the device was "substantially equivalent" to existing knee implants.
---
Zimmer Hip M/L Taper failure Lawsuits
Zimmer Hip M/L Taper failure Lawsuits. Sadly, many metal on metal hip replacement systems and hip parts that were implanted in recent years have been associated with high failure rates and other serious complications.
What Is the Problem With Zimmer Hip M/L Taper System Design?
Zimmer Hip M/L Taper System design is defective according to the lawsuits, the Zimmer M/L Taper Hip System, with a CoCr femoral head, causes fretting and corrosion at the head-neck/stem taper junctions.
The corrosion causes metal debris, metal ions and other chemical byproducts which are released into the surrounding hip tissues. These metal debris, metal ions, and byproducts are extremely toxic and inflammatory destroying the surrounding tissue and bone, causing pseudotumors or fleshy growths in the hip joint. The release of metal debris and metal ions also causes metallosis or metal poisoning, as found in elevated blood cobalt and chromium levels.
If you received a Zimmer Hip M/L Taper hip replacement and had to undergo a hip revision surgery due to one of the following problems, you may have a legal claim:
Failure of the metal on metal hip implant requiring early replacement
Dislocated Hip
Metallosis or metal poisoning with chromium or cobalt
Tissue surrounding the implant
Non-cancerous tumors or pseudotumors around the hip implant
---
Ethicon Physiomesh Hernia Lawsuits
Johnson & Johnson's Ethicon unit has recalled its blockbuster hernia repair mesh medical device from the market worldwide, after it was found to cause severe side effects and surgical revisions.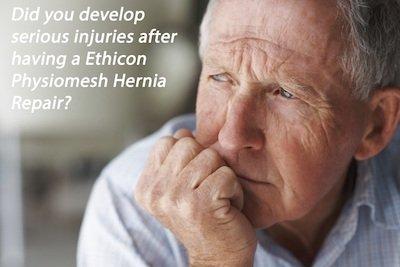 Developed Injury From Ethicon Physiomesh?
The Dr Shezad Malik law firm is currently accepting Ethicon Physiomesh injury cases nationwide.
If you or somebody you know was diagnosed with Ethicon Physiomesh injury, please contact us immediately for a free case consultation. Please use the form to contact us or call us toll-free 24 hours a day at 214-390-3189.
---
Monsanto Roundup in the News Over Cancer Allegations
The giant agricultural chemical and herbicide producer Monsanto has come under fire over its blockbuster weed killer Roundup.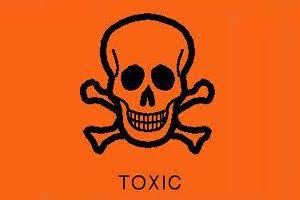 Roundup lawsuits are being filed nationwide as Monsanto is exposed to an increasing number of product liability and personal injury claims over the popular weed killer.
The lawsuits allege that the active ingredient glyphosate used in the product caused farmers, landscapers, golf course and other agricultural workers to face an increased risk of cancer.
Allegations: Monsanto Roundup linked to Non-Hodgkins Lymphoma
---