Dr Shezad Malik Law Firm has offices based in Fort Worth and Dallas. We represent people who have suffered catastrophic and serious personal injuries including wrongful death, caused by the Dangerous Drugs and Defective Medical Devices, including Actos Bladder Cancer, Androgel Heart Attack and Stroke, Bard Recovery & G2 IVC Filter migration/perforation, Byetta and Januvia Pancreatic Cancer, Metal on Metal hip failure and metallosis including DePuy ASR, DePuy Pinnacle, Stryker Rejuvenate and ABG II hips, Smith and Nephew Birmingham Hip, Risperdal Gynecomastia, SSRI Antidepressant Birth Defects, Trans Vaginal Mesh brands manufactured by AMS, Bard Avaulta, Boston Scientific, Coloplast and Ethicon Prolene causing recurrent urinary incontinence, infections, erosion and pelvic pain, Xarelto Irreversible Bleeding and Hemorrhage to name a few.
Louisiana Takeda, Lilly Actos Bladder Cancer $9 Billion Record Verdict
The jury in federal court in Louisiana, sent a loud and clear message recently, in delivering a bombshell verdict. Takeda Pharmaceutical Co. and Eli Lilly & Co. were ordered to pay a combined $9 billion in punitive damages. The federal court jury found they hid the cancer risks of their Actos diabetes drug in the first federal U.S. trial.
Takeda, Lilly Hammered by $9 Billion Punitive Damages
Takeda, based in Osaka, Japan, was ordered to pay $6 billion by the jury in Lafayette, Louisiana. Indianapolis-based Eli Lilly, Takeda's partner, was ordered to pay $3 billion. Punitive damages are awarded in these types of cases to punish the companies for their wrongful acts.
The jury earlier awarded $1.5 million in compensatory damages to Allen, who blamed the drug for his cancer. Takeda, Asia's largest drugmaker, is exposed to more than 3,000 Actos lawsuits that have been consolidated before U.S. District Judge Rebecca Doherty in Louisiana.
Xarelto Brain Hemorrhage and Gastro-Intestinal Bleeding Lawsuits
Taking Xarelto? Are you playing Russian Roulette with a potentially lethal drug? Taking your life into your hands should not come down to a flip of the coin.

There is no antidote or treatment to reverse the bleeding side effects of Xarelto. Xarelto, the new blood thinner does not have a "reversing agent" that allows doctors to stop the bleeding.
Xarelto (Rivaroxaban) is a new generation anticoagulant, known as "direct thrombin inhibitors," which are used to reduce the risk of blood clots, deep vein thrombosis, pulmonary embolism and embolic strokes.
The drug was jointly developed by Bayer and Janssen, and was approved in late 2011 as a superior alternative to Coumadin (warfarin) for prevention of strokes among individuals with atrial fibrillation.
Dr Shezad Malik Law Firm is currently investigating and accepting Xarelto Uncontrollable Bleeding, Brain Hemorrhage and Gastro-Intestinal Bleeding cases.
FDA Launches Testosterone Gel Investigation and Lawsuits Filed
Dr Shezad Malik Filing Trans Vaginal Mesh Lawsuits
Over 70,000 Bard Avaulta, Ethicon Prolene and AMS Vaginal Mesh Claims
Johnson & Johnson is exposed to more than 22,000 Ethicon Gynecare mesh lawsuits in the federal court system, which have been centralized as part of a multidistrict litigation (MDL) before U.S. District Judge Goodwin in the Southern District of West Virginia .
Transvaginal mesh was used for surgical treatment of pelvic organ prolapse (POP) and female stress urinary incontinence (SUI). The women allege that significant design defects led the mesh to erode through the vagina, causing painful injuries and incontinence.
According to the latest case list released on January 15, 2015 by the U.S. Judicial Panel on Multidistrict Litigation (JPML), there are at least 10,080 Bard Avaulta mesh, 14,674 Boston Scientific mesh, 22,721 Ethicon mesh, 19,081 American Medical Systems (AMS) mesh, 1,795 Coloplast mesh, 258 Cook Medical mesh and 71 Neomedic mesh lawsuits.

Dr Shezad Malik Investigates St Jude Riata & Riata ST Heart Leads
St. Jude Heart Defibrillator Riata Lead Lawyer
A heart defibrillator with a defective lead (wires that run from the defibrillator to the heart) may block the device's ability to respond correctly, or cause unnecessary shocking. If the lead malfunctions, it may interfere with the cables' ability to detect any rhythm problems in the heart.
The FDA issued a Class 1 recall (the most serious recall) for the Riata Lead due to the device's potential to cause serious injury or death.
An estimated 15% of patients who received a St. Jude's Riata defibrillator lead suffered an "insulation breach." The wires that run from the defibrillator to the heart may protrude through the cable's outer coating, placing the patient at great risk.
St. Jude Medical Inc. stopped selling the defective Riata leads in December 2010, however it is estimated that over 200,000 defective Riata leads had already been sold and/or implanted in patients worldwide.
Dr Shezad Malik Investigates Side Effects of Testosterone Therapy
According to recent medical research, testosterone supplement treatments for men can cause an increased risk of stroke, heart attack or even death.
The Dr Shezad Malik, a Texas medical doctor and Dallas dangerous drug attorney is currently investigating side effects of testosterone therapies. If you or a loved one has suffered a heart attack or stroke while receiving testosterone therapy, you may be eligible to file a claim.

What is Testosterone therapy?
Testosterone treatment is only approved by the FDA to treat men with documented medical evidence of low testosterone blood levels, known as hypogonadism.
Because of aggressive direct to consumer marketing, many doctors are prescribing testosterone to men to combat the natural decline in testosterone as they age. It allegedly improves sex drive, strengthen bone density and build muscle mass. This off label use of the drug by doctors is a cause for concern and not subject to FDA review.
FDA Warning and Investigation
The FDA launched a safety review of all testosterone replacement therapy on January 31. Most of the lawsuits filed to date have involved injuries associated with the use of AndroGel, which is a testosterone gel spray manufactured and sold by AbbVie.
Other lawsuits are being filed by men who suffered BLOOD CLOT injuries including stroke, heart attack, deep vein thrombosis and pulmonary embolism after the use of Axiron, Testim, Fortesta, AndroDerm and others testosterone preparations.
Dr Shezad Malik Explains the J&J DePuy ASR Hip Implant $4 Billion Settlement
Enrollment in this settlement is time sensitive and subject to strict timelines. Please review this video for a generalized overview of the settlement process.
Who is Eligible?
U.S. patients with confirmed hip revision surgery on or before August 31, 2013 after having the DePuy ASR Metal on Metal hip device implanted for at least 180 days.
What is the Plaintiff Recovery?
Most folks will receive the base settlement award of $250,000, which may increase or decrease based on certain patient medical factors.
How about DePuy Pinnacle, Biomet Magnum, Stryker Rejuvenate and ABG II, Smith and Nephew Birmingham and Wright Profemur and Conserve metal hips?
This settlement only applies to the DePuy ASR hip implant. Biomet Magnum and Stryker Rejuvenate hip implants with evidence of metallosis or requiring hip revision for premature failure are currently settling as well.
The other metal on metal hips are afflicted with the same basic design flaw that leads to early device failure, metallosis, toxic metal debris build up and the need for early revision.
We have fielded numerous calls from folks telling us that their DePuy ASR/Pinnacle hips failed. The problems include metallosis, pseudotumors, and severe hip pain.

The Food and Drug Administration (FDA) reports on the risks associated with metal on metal hips like the DePuy Pinnacle.

Unfortunately, many doctors are not aware of the risks connected with these hips because they have never been recalled. Many people are undiagnosed for years before someone figures out what is going on.

Johnson & Johnson DePuy ASR Hip Implant Lawsuit Update
Stryker Rejuvenate and ABG II Hip Implant and Recall Lawsuits
Stryker Announces Global Rejuvenate ABG II Hip Implant Settlement
November 3, 2014 Stryker Corp. agreed to pay more than $1 billion to settle lawsuits over thousands of hip implants recalled in 2012 after patients complained of early hip implant failure, pain, and metal debris causing metallosis from the devices.
Stryker Settlement Details
Stryker will pay a base amount of $300,000 per case to patients who had the devices surgically removed. The hip implant device manufacturer is exposed to more than 4,000 suits consolidated in New Jersey state court and federal court in Minnesota.
To qualify for the settlement, Stryker patients must show they had their hip implant removed prior to November 3, according to the terms of the settlement.
Read more here
Bard IVC Filter Injuries, Recovery and G2 in the News
Fresenius Medical Care, Dialysis, Granuflo and Naturalyte Heart Attacks
Bayer Has Settled $1.6 Billion Yaz and Yasmin Blood Clot Lawsuits
DePuy Metal on Metal ASR and Pinnacle Hips
According to a British health agency, the Medicines and Healthcare Products Regulatory Agency (MHRA), millions of people worldwide who have received metal-on-metal hip replacement may need to get blood tests for the rest of their lives.
Many metal hip replacement systems contain chromium and cobalt in the ball-and-socket device, which became popular because they would be more durable to younger, more active hip patients.
Read about other Metal on Metal Hip Replacement problems here
DePuy ASR Recall and failure
DePuy Pinnacle Replacement
Biomet M2A Magnum Replacement
Stryker Rejuvenate and ABG II Failure
Wright Conserve and Profemur Replacement Lawsuits
Smith and Nephew metal on metal hip failures
Stryker Metal Hip Implant Mediation & Settlements
Dangers of Yaz Birth Control Side Effects
We are currently investigating and accepting venous thromboembolism (VTE) personal injury cases caused by the following birth control pills YAZ, Yasmin, Ocella and Beyaz. These medications contain the progestin drospirenone (DRSP).
Deep vein thrombosis, is abbreviated as DVT, and it is the formation of a blood clot in a vein deep in the body. DVT is a possible side effect of YAZ, Yasmin, Ocella and Beyaz birth control.
Pulmonary embolism (PE) is a possible side effect of YAZ, Yasmin, Ocella and Beyaz birth control pills. The most common cause of PE is deep vein thrombosis (DVT). Ocella is a generic version of Yasmin.
Zoloft SSRI Heart and Birth Defect Lawsuits
Recent medical studies indicate that selective serotonin re-uptake inhibitors, SSRI, may have side effects including serious birth defects. Some studies have linked the use of SSRIs while pregnant with birth defects. SSRI birth defects may include persistent pulmonary hypertension of the newborn and other potentially serious heart and lung problems.
Birth Injuries Caused by Zoloft
Use of Zoloft (sertraline hydrochloride), an antidepressant during pregnancy has been shown to cause serious and life-threatening birth defects. When taken during pregnancy, Zoloft has been associated with devastating birth defects, such as:
3 times the risk of infant heart defects
6 times the risk of Persistent Pulmonary Hypertension in Newborns (PPHN)
Spina Bifida/Neural Tube Defects
Club Foot
Abdominal and Cranial Birth Defects
Medtronic Infuse Bone Graft BMP Lawsuits
Medtronic Infuse Bone Graft: Bad to the Bone?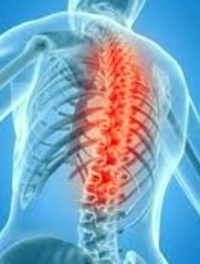 The off label use of Medtronic Infuse bone graft has been associated with severe side effects including in some cases, death.
Medtronic Infuse Bone Graft What is It?
Medtronic, Inc. and Medtronic Sofamor Danek USA, Inc. designed and marketed the Infuse Bone Graft device ("Infuse") for lumbar spine surgery. Infuse is a bio-engineered bone filling material containing a bone morphogenetic protein ("BMP"), and is used as an alternative to grafting a patient's own bone.
Actos Bladder Cancer News Update
Actos (pioglitazone) is an oral diabetes drug that was granted FDA approval in 1999 as a treatment for Type 2 diabetes to help reduce insulin resistance.
Throughout the United States, a number of patients who took Actos, and now diagnosed with bladder cancer are filing lawsuits against Takeda Pharmaceuticals for failing to fully research the side effects of the medication or adequately warn about the risk of bladder cancer.
Januvia, Byetta & Victoza Risk For Pancreatic Cancer
According to a recent medical study, patients taking the newer diabetes drugs were affected by pancreatic cell growth and damage that may turn cancerous. The study, by UCLA Medical Center, provides evidence of increased pre-cancerous changes in diabetic patients using Incretin Mimetic drugs such as Januvia, Byetta and Victoza.
FDA Investigates Incretin Mimetics
According to the U.S. Food and Drug Administration, it was reviewing unpublished data by medical researchers which suggest that pre-cancerous cellular changes may be associated with Type 2 diabetes drugs known as incretin mimetics, including Bristol-Myers Squibb's Byetta and Novo Nordisk's Victoza.
Tylenol is the most popular pain killer in America, with billions of the tablets and capsules sold each year. Acetaminophen is the generic name for Tylenol, and is found in well over 200 commonly available over the counter medications, including DayQuil® and Tylenol®.
Acetaminophen-related liver injuries (a.k.a Acetaminophen Injury or Paracetamol Overdose ) result in over 56,000 emergency room visits each year, 26,000 hospitalizations each year, and over 450 deaths.
Areas Of Practice
Our Dallas Fort Worth Personal Injury and Wrongful Death Attorneys and Lawyers have extensive experience in the areas of: car and truck accident, tractor trailer and commercial vehicle litigation, wrongful death, serious auto accidents and car wrecks, bus accidents, dog bites, product liability, brain/head injuries, burn and electrical injuries, spinal cord injuries, premises liability/slip and falls, negligent security and many other types of personal injury cases including mass tort pharmaceutical and medical device product liability cases.
Product Liability, Dangerous Drugs and Defective Medical Devices
Product liability occurs when manufacturers, distributors, suppliers, retailers, and others who make products available to the public are held responsible for the injuries those products cause. Products liability claims can be based on negligence, strict liability or breach of warranty of fitness depending on the jurisdiction within which the claim is based.
Free Case Reviews for Your Personal Injury and Wrongful Death Cases
Our law firm's principal office is in Dallas and we have offices in Fort Worth, Texas and we represent people across Texas and the United States, for Personal Injury and Wrongful Death.
Best regards, Shezad Malik M.D.
The Dr. Shezad Malik Law Firm is located close to the district courthouses of four counties - Dallas, Tarrant, Denton and Collin - allowing its lawyers the ability to maximally service these, and other Texas counties. The attorneys of the firm represent clients in courts throughout Texas.
Dr Shezad Malik Law Firm represents drug side effects and defective medical devices personal injury clients for claims, lawsuits and settlements in Alabama AL, Alaska AK, Arizona AZ, Arkansas AR, California CA, Colorado CO, Connecticut CT, Delaware DE, Florida, FL, Georgia GA, Hawaii HI, Idaho ID, Illinois IL, Iowa, IA, Kansas KS, Kentucky, KY, Louisiana, LA, Maine ME, Maryland MD, Massachusetts MA, Michigan, MI, Minnesota MN, Missouri, MO, Mississippi MS, Montana MT, Nebraska NE, Nevada, NV, New Hampshire NH, New Jersey NJ, New Mexico NM, New York NY, North Carolina NC, North Dakota ND, Ohio, OH, Oklahoma OK, Oregon OR, Pennsylvania, PA, Rhode Island RI, South Carolina SC, South Dakota SD, Tennessee TN, Texas, TX, Utah UT, Vermont VT, Virginia VA, Washington WA, Washington D.C, West Virginia WV, Wisconsin WI and Wyoming WY. Dr Shezad Malik Law Firm accepts Actos, Mirena IUD injury claims, YAZ, Yasmin, Ocella blood clot claims, DePuy ASR and Pinnacle Metal on Metal Hip failure, Januvia/Byetta/Victoza Pancreatic Cancer cases, Biomet Magnum M2a Metal on Metal hip failure, Stryker Rejuvenate and ABG II Metal on Metal Hip Implants and TransVaginal Mesh injury cases among others.